Write On! interviewed 13-year-old author, J.K. Hawkins, last June. Hawkins is the author of My Weird Family Series: My Vampire Cousin and My Weird Family Series: My Werewolf Brothers. A native of Northeast Texas, Hawkins is developed her most notable character, Alice, at the young age of eight. Since then, she has written 20 stories for the My Weird Family series, the first one in the series was My Vampire Cousin. My Werewolf Brothers was released last summer.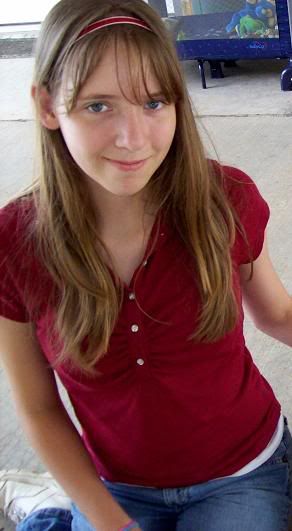 What inspired you to start writing?
I wanted to be just like my older sister. When she started writing, I became interested in writing, too. She used to write stories just for me when I was seven or eight years old.
What are your favorite books/authors?
There are so many... I really like the Twilight series by Stephanie Meyers, the Harry Potter books by J. K. Rowling, and Ranger's Apprentice series by John Flanagan.
How do you find time to write with homework and other after school activities?
Since I'm home schooled, my busy schedule is, at least, flexible. It doesn't matter what I'm doing, or where I'm at. If I get an idea and want to write it down, that's what I do. My favorite time to write is at night.
What is your favorite part about writing?
My favorite part about writing is developing my characters: what they look like, how they react, where they come from. I enjoy being "in the story" with them. Imagination is the best part of writing.
What is the greatest challenge?
The hardest thing for me is editing. I've actually cried when a favorite piece of my story was edited out.
How do you come up with ideas for writing?
It's hard to pinpoint where my inspiration comes from, because it comes from so many different people, places, and situations. I look for ideas everywhere I go.
How did you go about getting published?
My sister always had this dream that she would start a publishing company, but she never wanted to publish her own books. So, after my first rejection letter came in for My Weird Family Series: My Vampire Cousin, I offered to let her start her company - Lily Ruth Publishing - on my book. After extensive editing, that's just what she did.
What advice do you have for writers?
Write what you're passionate about, even if it's not "in style", and add a little bit of humor even it is a very serious story. Everyone appreciates humor even in the worst of circumstances.